Support throughout the entire life cycle of data centers
APL is an independent consulting and engineering firm specializing in the design and construction of data centers. We operate in three main areas: buildings (audit, consultancy, design, construction and operation of data centers), IT infrastructures hosted in data centers and sustainable IT to reduce the environmental impact of data centers and digital services.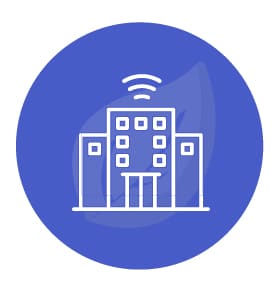 Buildings & fluids
Designing data centers with scalability and very high levels of service continuity, security and environmental performance.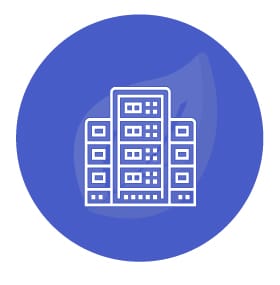 IT infrastructures
Optimizing the use of IT resources and support infrastructures (energy, cooling, connectivity) for data centers.
Sustainable IT
Reducing the environmental impact of digital technology. Reconciling digital transition and ecological transition.
​Audit, design, construction and operation of data centers
We have comprehensive expertise across the entire life cycle of the data center:
Audit of your infrastructures and consultancy for optimization (service level, security and energy performance)
State-of-the-art design of your data center, based on your requirements for service continuity
Construction and renovation of your data center, with no interruption to your IT production
Operation: implementation of industrial processes to reduce risks of interruption and operating costs
Training and skills development for your staff teams
Certification support: Uptime Institute (Tier), CEN 50600, ISO 22301, 27001, PCI-DSS, HDS, ISAE 3402, etc.
IT consulting and engineering
Our expert engineers help you optimize the use of your IT and network resources in order to meet your requirements for performance level, security and environmental footprint:
Hosting strategy: inventory of your infrastructure, requirements definition, solution benchmarks, etc.
Consistency between IT equipment and support infrastructures (power, cooling, connectivity).
Digital transformation and change management
Design, engineering and re-planning of IT rooms
Data center relocation or migration to the cloud
Sustainable IT and green computing
Our teams assist digital players (IT departments, data center managers, cloud and telecom operators, software publishers, etc.) to assess and reduce the ecological footprint of their digital products and services at all stages of their life cycle:
Environmental audit and eco-design: assessing environmental impacts (greenhouse gases, energy, water, natural resources) using standardized methods (carbon footprint, life cycle analysis, etc.)
Certification support: implementation and follow-up of your management systems (ISO 14001 and 50001)
Communication strategy around your environmental approach: CSR report, showcasing of results, workshops and conferences on the environmental challenges of digital technologies, etc.
Our expertise
Support throughout the entire life cycle of data centers

CONSULTANCY / PROJECT MANAGEMENT ASSISTANCE
Assistance with choosing hosting solutions and overall support for project implementation

SUSTAINABLE DESIGN
Designing efficient data centers that are integrated
into their environment

LOW-IMPACT CONSTRUCTION
Construction of resilient data centers with a low environmental impact, offering project management or turnkey solutions

HIGH-INTEGRITY OPERATIONS
Maintaining operating conditions and incorporating
best practices
for operations
A project, questions? Please contact us.